Our Products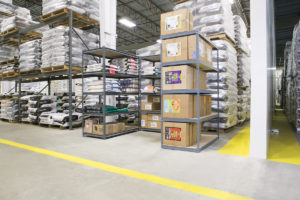 We offer a wide range of feed, bedding and enrichment products from the finest manufacturers in the industry. We are committed to the proper handling and storage of all products and follow a vigorous inspection and rotation policy.
Click here for ordering information.
Choose a selection below to browse our full inventory of products:
Feed
Our team can help you determine which diets will work best for you, from maintenance to breeding, to custom research diets for special applications.
Bedding
Whether you prefer paper, wood, corn cob, or a combination, we offer a wide variety of bedding products to suit your needs.
Enrichment
Proper enrichment reduce stress, encourages, and stimulates natural behaviors such as nesting, gnawing and play.
Supplier Directory
We're proud to carry products from these fine manufacturers:
Ancare
The Andersons
Biofresh
Bio-Serv
IPSCO
Mazuri
NASCO
Northeastern Products
PJ Murphy Forest Products
Purina LabDiet
Purina TestDiet
SE Lab Group/Napa Nectar
Shepherd Specialty Papers
TFH Nylabone
WF Fisher & Son
Zupreem